We had to let go all our expectations to find…
                                        exactly what we were looking for!
Earth in sight, land in sight !!
Finally Greece, dreamed and fantasized! We will eat olives, fish, enjoy the view … youhou !!!!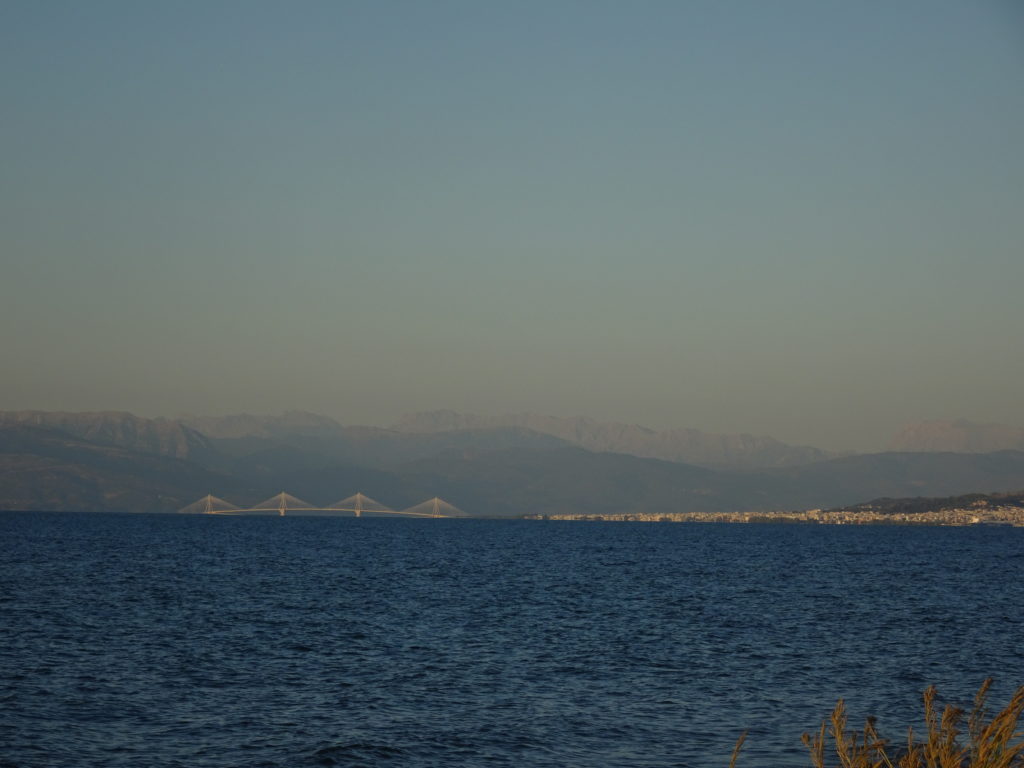 Arrival at the port of Patras, huge road where the trucks roar and leave a smoke that stinks and stay in our nose. Ok, let's go down a bit to the south, it'll be better.
We go down, it's hot, the roads are dirty, the cars drive very closed from us and honk at us. We decide to stop after 20km, Greece will start tomorrow, after a good night's rest.
During the night, fishermen come next to our tent to put their fishing rod. Fortunately, they do not make too much noise and we find sleep.
We feel more ready the next day. On the roadside, greenhouses. The air is dry, in the greenhouses, plastic covers a sterile land where nothing grows. On the roadside, thousands of plastic bottles wait a few thousand years for their decomposition. We are disappointed, Greece does not meet our expectations …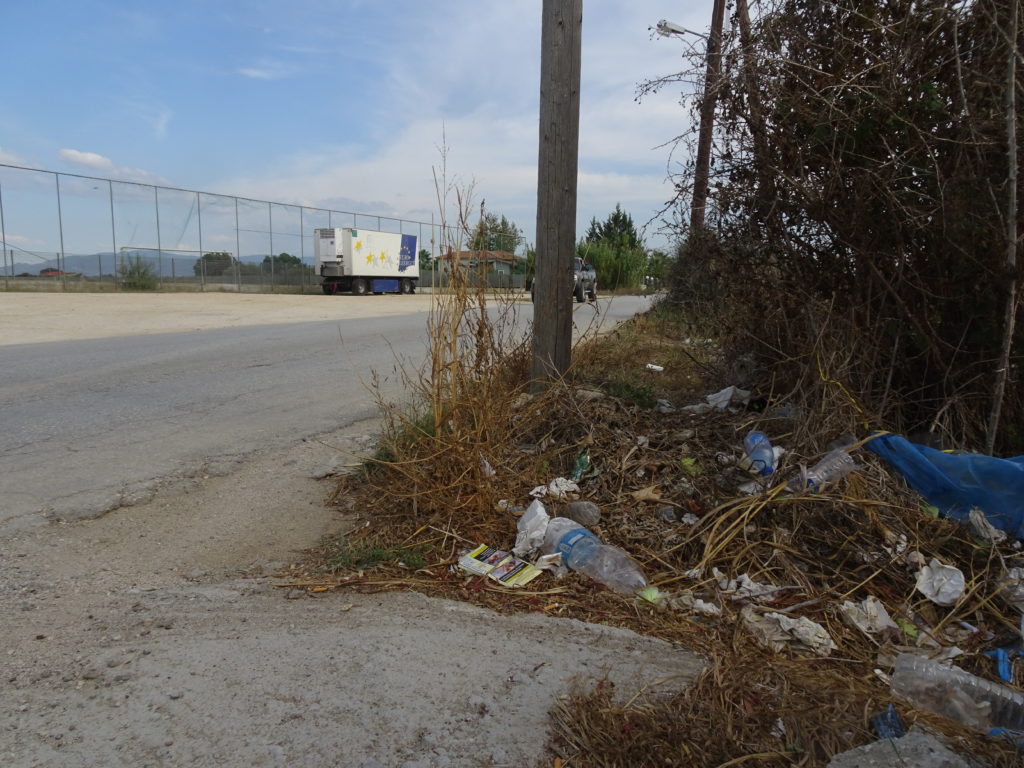 Fortunately we meet beautiful people. A Greek offers us two frappes (cold coffees with milk that the Greeks drink at the cafe or in their car) and a Pakistani accompanies us on 10 km to show us a beautiful beach. We feel a little comforted by those meetings.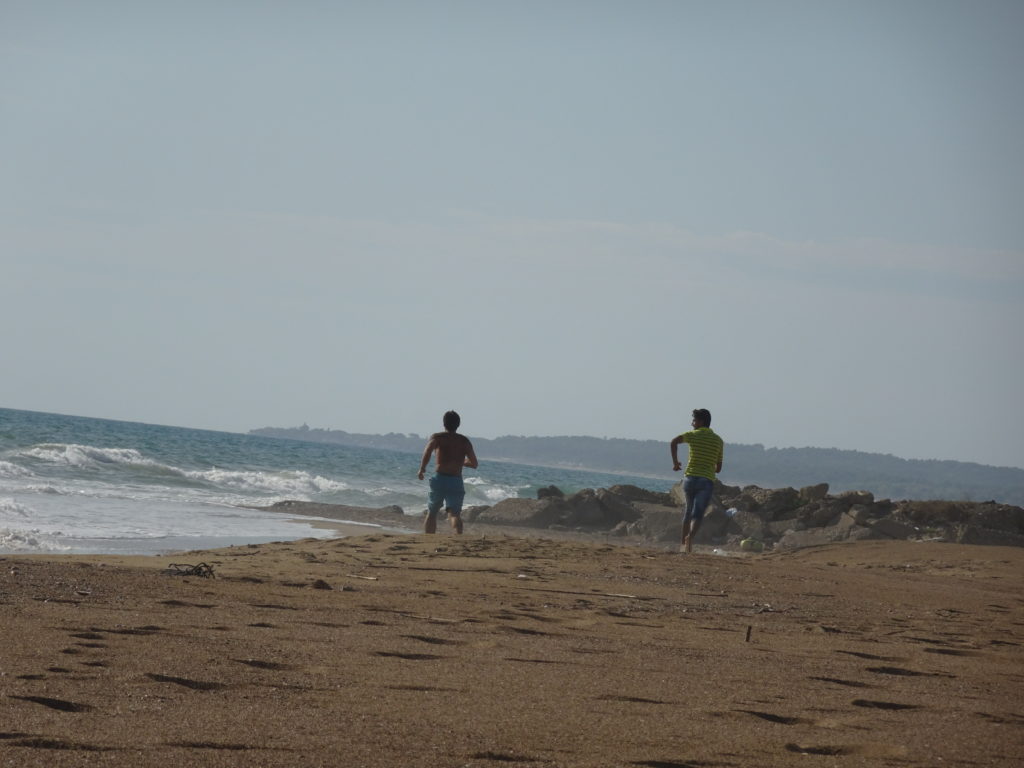 After a few days, oceans of greenhouses and some very disappointing meals bought in the supermarkets, we wonder how we will continue … We realize that public transport is not very common in Greece and we will have to go down to Kalamata to take a bus and catch Athens, hoping to find there what we are looking for in Greece. So we just have to pedal 200km to reach Kalamata.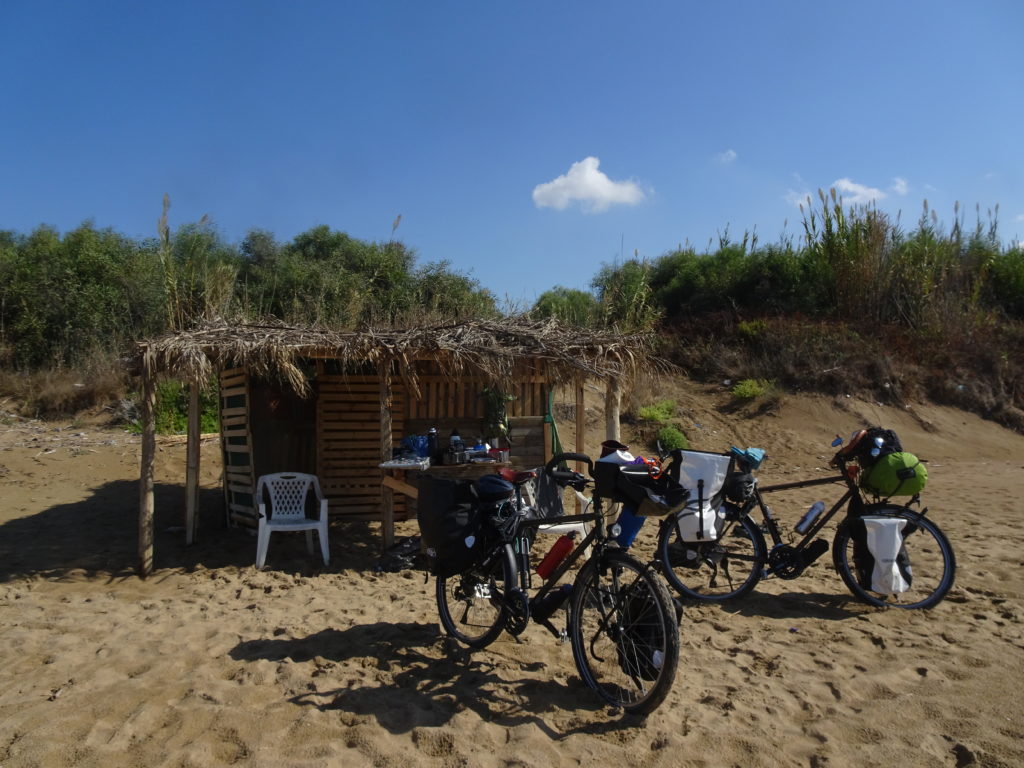 Then one morning, we wake up, and everything is different. First, it is Mehdi's birthday, and 27 years, you have to celebrate it. We go to the restaurant in the evening and finally discover the real Greek cuisine. We feast on eggplant and zucchini fries, then a bream and a good piece of grilled meat. That reconcile us with our first impressions. Before leaving, our hostess (who is about our age) asks us: where are you going next ?! We explain her that we are cycling towards Kalamata. She then calls her brother who shows us all the places we must absolutely see when going down the Peloponnese. While we go back to our tent we are thoughtful … to take the fastest route, or to listen to this man's advice? The next day, the decision is made, we will follow the coast in search of these beautiful places.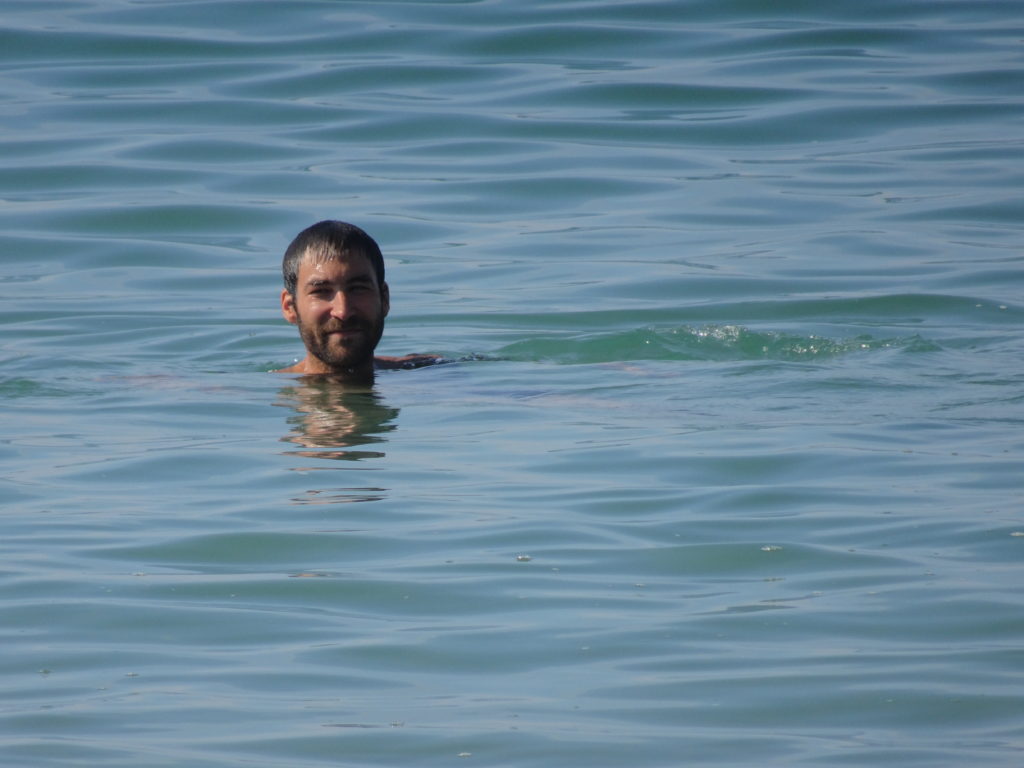 And that's it, we had to drop all our expectations on Greece, to hit the bottom, eat the worst, to finally find … exactly what we expected! From here on, the beautiful beaches, good olives, figs, honey, tatzikis, traditional dishes, flow afloat in our days and we savor Greece with all our senses!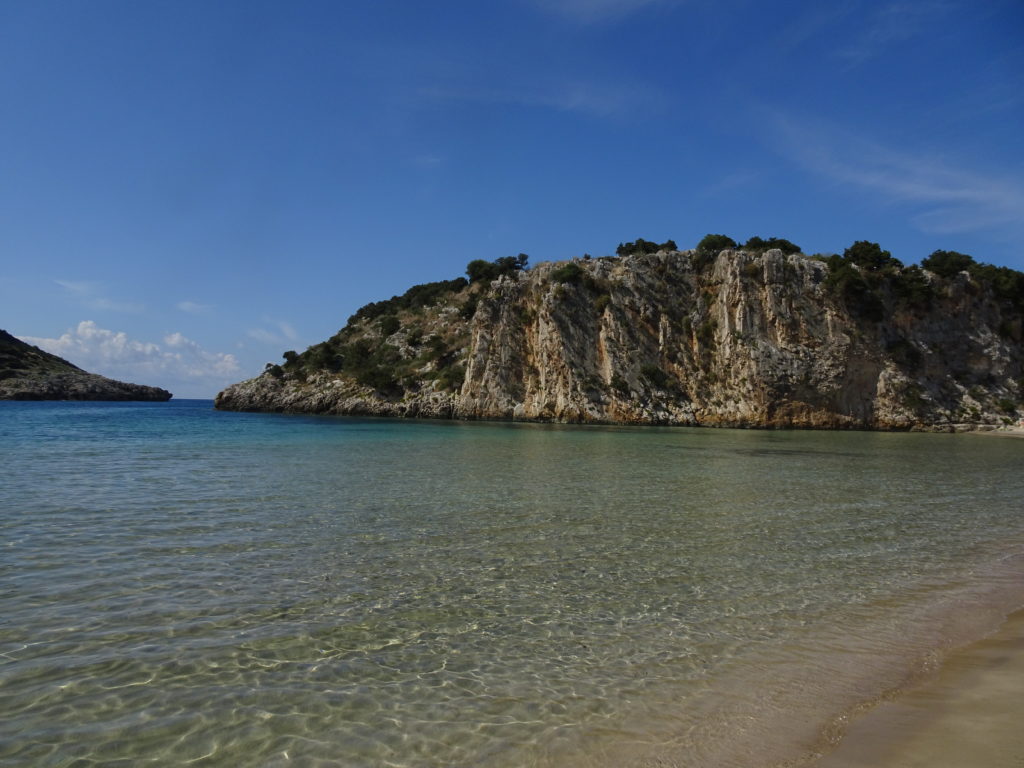 We cycle through Pylos, Methoni, Koroni … every village is more beautiful than the previous one and we have the impression to live as in the time of the Iliad (it must be said that Alice is reading it so it helps) and we experience a simplicity of life which the Greeks have the secret!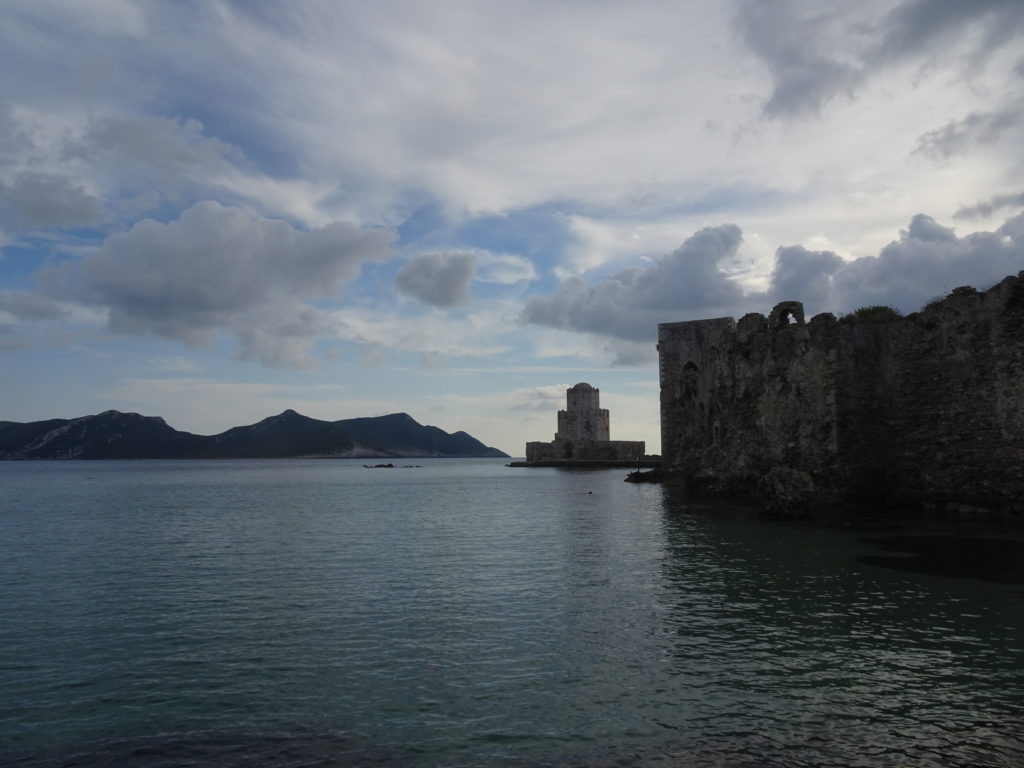 Arrived in Kalamata, Mehdi managed to convince Alice to go to a bike shop to find a way to fix her speeds that only works once in 4. And there, again, we are amazed by the Greek simplicity .. a little oil, a little time, and you're done, no problem since (and it lasted from Italy!).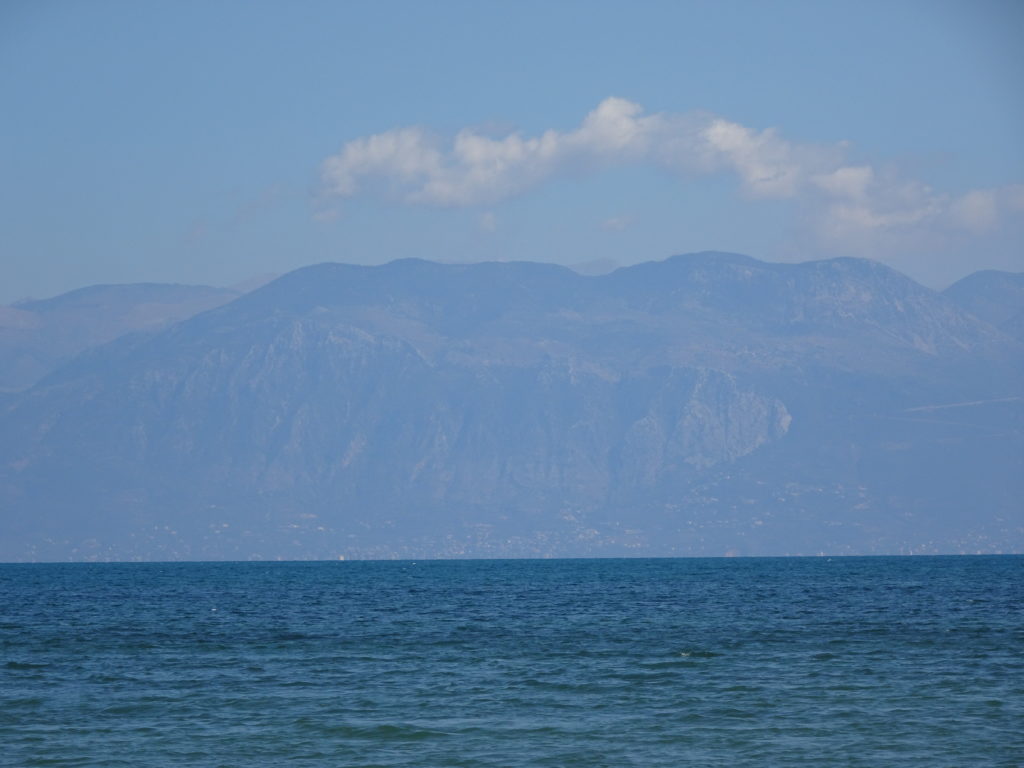 We are in the south of Peloponnese, and we look respectfully at the mountains above us. To continue the route to these mountains or to take a bus to Athens? The decision is quickly taken, what do you think? Well you will see in the next episode!
Watch our video here!